CAMPUS ACTIVITIES BOARD
Campus Activities Board plans large events for the entire campus and the surrounding community. The student-run organization plans and hosts a variety of entertainment including, lectures, musical events, cultural events, dances, and large-scale themed activities. Consider joining CAB if you want to impact campus entertainment.
EXECUTIVE BOARD
President - Gracie Johnsrud
Vice President - Kassidi Bailey
Operations Director - MaryClaire Nichols
Activity Grants Director - Hannah Parry
Marketing Director - Katie Mckenzie
Variety Entertainment Officer - Emily Hill
Weekend Events Officer - Kayla Peplinski
Special Events Officer - Kate DeVelder
Read CAB's Constitution here.
---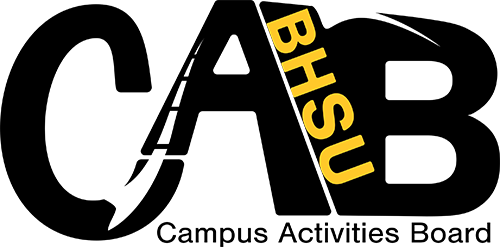 ---
ACTIVITY GRANTS
Fill out the Activity Grants Application here.