SD CEO East Women's Business Center
NEWS RELEASE
August 26, 2021
SD CEO

East 

Women's Business Center 

Launch and

First

Director 

Announced
Ready to launch SD CEO East, Ashley

Biggar

lead

s

the way for

women business

owners and entrepreneurs.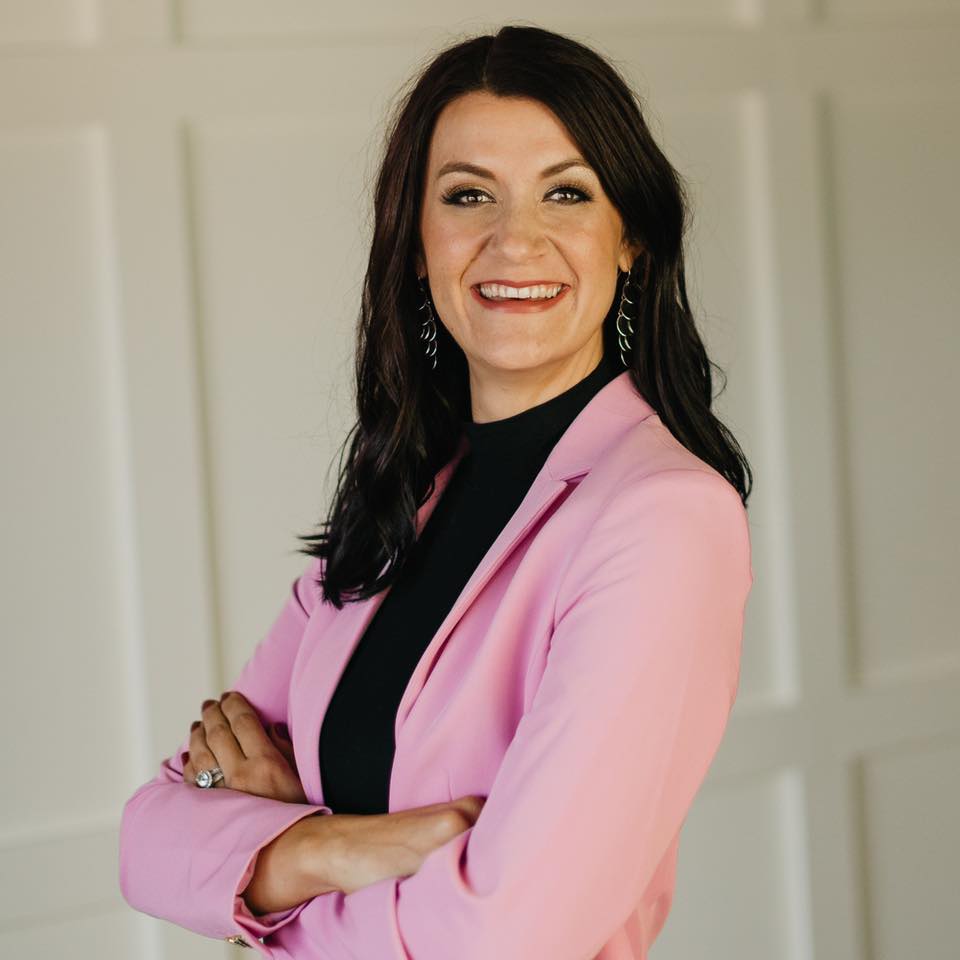 Spearfish, SD - In January, the U.S. Small Business Administration announced approval for a second Women's Business Center (WBC) in South Dakota. The new center –SD CEO East WBC – will open August 30, 2021, in the Startup Sioux Falls Building, at 2329 N. Career Avenue, in Sioux Falls. The new WBC joins SD CEO West WBC, located on the campus of Black Hills State University, in Spearfish. Both SD CEO WBCs provide training, counseling, and technical assistance to aspiring women business owners and entrepreneurs across the state.
SD CEO West Women's Business Center welcomes Ashley Biggar as the first Director of SD CEO East WBC. Previously, Ms. Biggar was the Director of Key Operations and Development at the Brooking Chamber of Commerce as well as Founder and Owner of Creative Impressions, a Brookings-based small business. She brings 20 years of business development experience to SD CEO.
"Expanding the SD CEO footprint across the state is an exciting time for women interested in entrepreneurship," said Michelle Kane, SD CEO West Women's Business Center in Spearfish. "Ashley brings a strong set of entrepreneurial skills, event planning, and gumption. We are excited to work with Ashley to launch and grow WBC support in Sioux Falls."
While serving at the Brookings Area Chamber of Commerce, Ms. Biggar served over 540 business members, conducted strategic planning, operations oversight, financial planning, marketing, and visioning.
"What gratitude and excitement I feel to be part of this new center," said Biggar. "I look forward to serving the dreamers, creators, and doers of this great state in the East while collaborating with the West. We'll power up South Dakota together and bring the very best to the entrepreneurs and intrapreneurs."
Ashley founded her own small business Creative Impressions in 2004 and is respected for her 17 years of helping organizations and businesses innovate, thrive, and grow. As an artist and business owner, she cultivated a culture of collaboration with her work as consultant and initiative developer, seen in her recent 2020 mural initiative in Brookings to promote positivity and encourage small businesses, the local community, and the nation.
According to SBA South Dakota District Director Jaime Wood, the addition of a second WBC in the state is timely. "We are thrilled to add additional women small business support to South Dakota's strong ecosystem of small business resources," said Wood. "While many businesses continue to economically recover from challenges brought on by COVID-19, there are numerous small businesses needing assistance to start and grow as well. WBC's are designed to help women business owners professionalize and equalize, increasing competitiveness in the commercial market space–the new WBC is a value add to the state's eastern corridor!"
Ms. Biggar will develop programs, provide free business advising, and oversee day-to-day operations of the new center. For more information on the new center, contact Ashley Biggar by e-mail, Ashley.Biggar@BHSU.edu.
About SD CEO
Focused on empowering women and entrepreneurship across South Dakota, SD CEO, partially grant funded by the U.S. Small Business Association (SBA), provides those interested in starting or already owning their own businesses with the resources they need to succeed. Along with free and confidential business consultation, SD CEO offers in-person workshops, online training courses, educational seminars, and networking opportunities. With connections to experts across all areas of business startup, management, and growth, SD CEO can help entrepreneurs in any stage of their business find the resources they need.
---